Aluminium extrusions have transformed shelving for a range of different uses. Strong, versatile, extruded components can be produced in large quantities at cost-effective prices to enable interchangeable racking for storage and displays.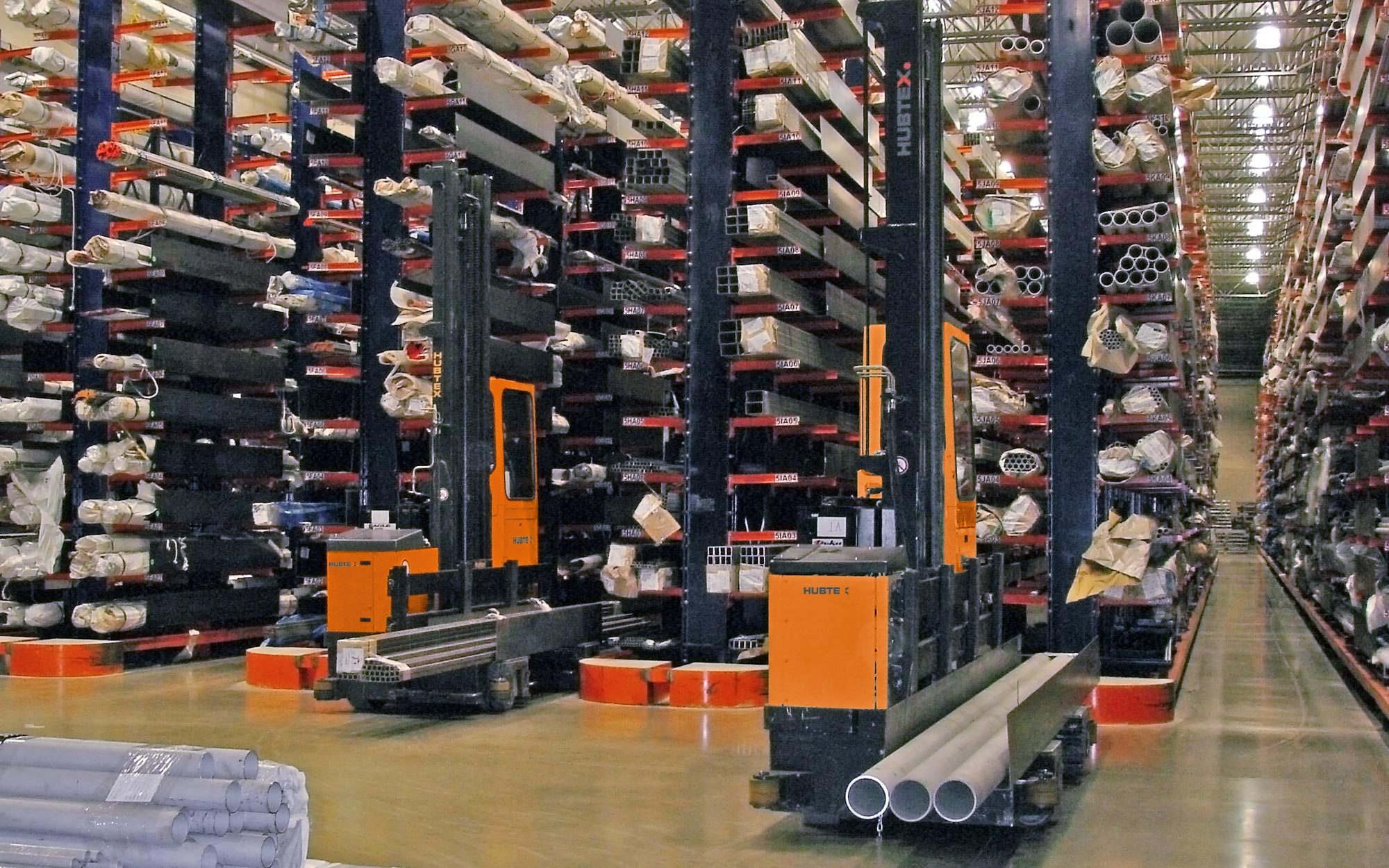 Strong and Reliable
The strength of aluminium makes it the perfect choice for manufacturing shelving that is designed to support great weights. Racks of aluminium extrusions can be used in warehouses for the safe, organised storage of packaged products as varied as DIY equipment, lawnmowers and household goods. In manufacturing industries large parts for cars or aeroplanes can be safely stored while waiting assembly. Collectively, these items place a huge weight and pressure onto shelving. However, the strength of aluminium extrusions combined with excellent designs ensure that loads are ideally spread while the shelving itself remains unobtrusive and lightweight.
Durable and Weatherproof
Racking manufactured from aluminium extrusion benefits from the remarkable properties of the metal. Aluminium has a natural resistance to rust which makes it perfect for shelving that is intended for outdoor use including horticultural display units or sports equipment storage. Aluminium racking used for transporting bicycles on the exterior of cars or vans is lightweight, secure and weatherproof. Outdoor racking fabricated from extruded aluminium provides long service due to its anti-corrosive qualities which can be enhanced even further by anodising or powder coating.
Versatile
When using extruded aluminium for indoor shelving, designs can be versatile yet creative. Display units in shops or museums can be curved, straight or a mixture of the two to present innovative designs that enable displays or exhibitions to be as interesting and original as possible. Racking made from aluminium extrusions has the advantage of being fabricated in easy to assemble, lightweight sections that can be added to, taken down and reassembled in another area with a minimum of effort.
Cost-effective manufacturing
Racking made from the aluminium extrusion process is economic and fast to produce. Dies can be stored if shelf extensions are required at a later date. Extensive shelving units are made in collapsible sections that are easily and economically transported in lightweight, compact packages. When shelving units made from aluminium extrusions are no longer required, they can be recycled using energy-efficient methods that costs less than processing the original metal. For all your innovative shelving requirements, Edmo Limited have years of experience in producing high-quality racking applications manufactured from aluminium extrusions.